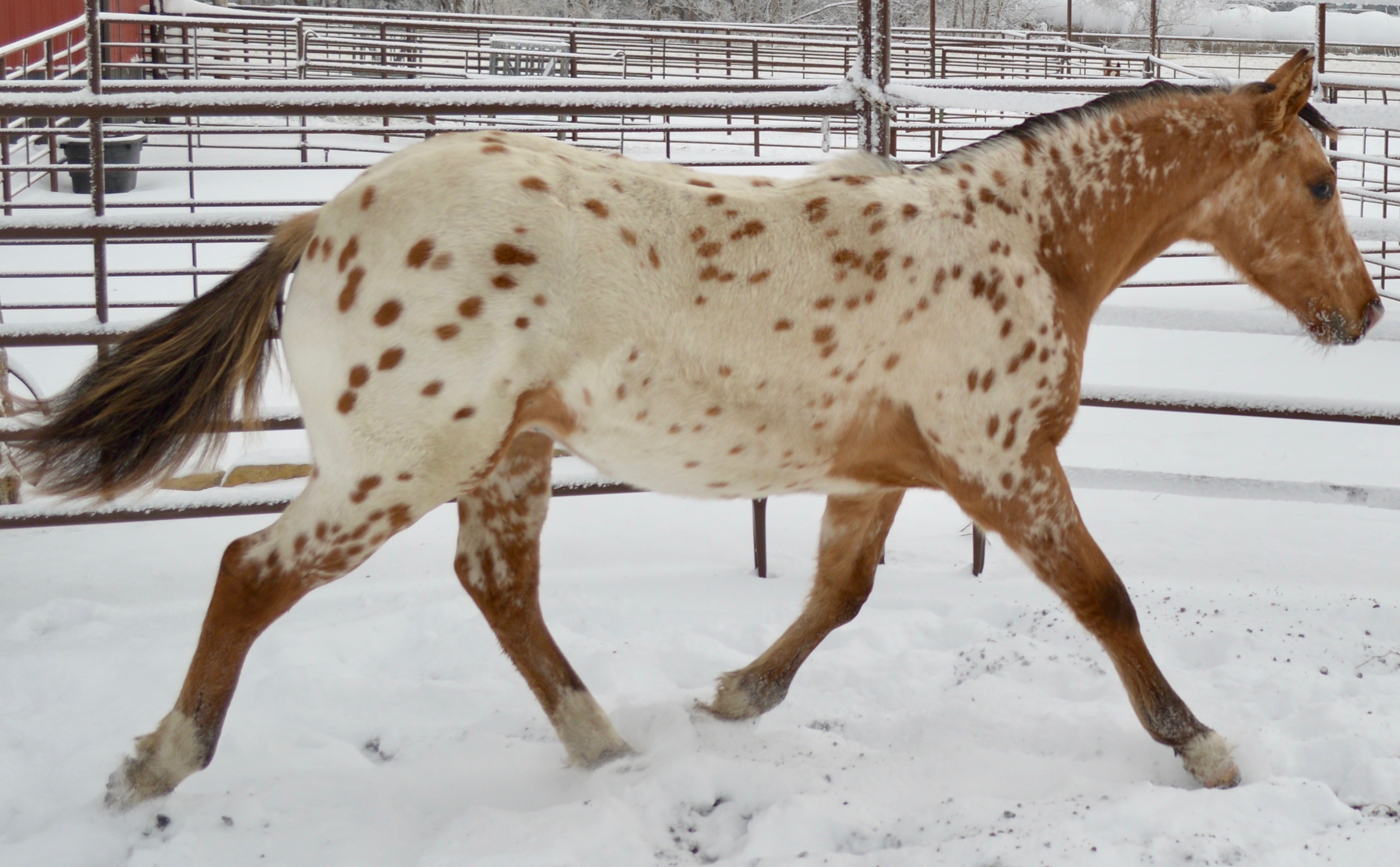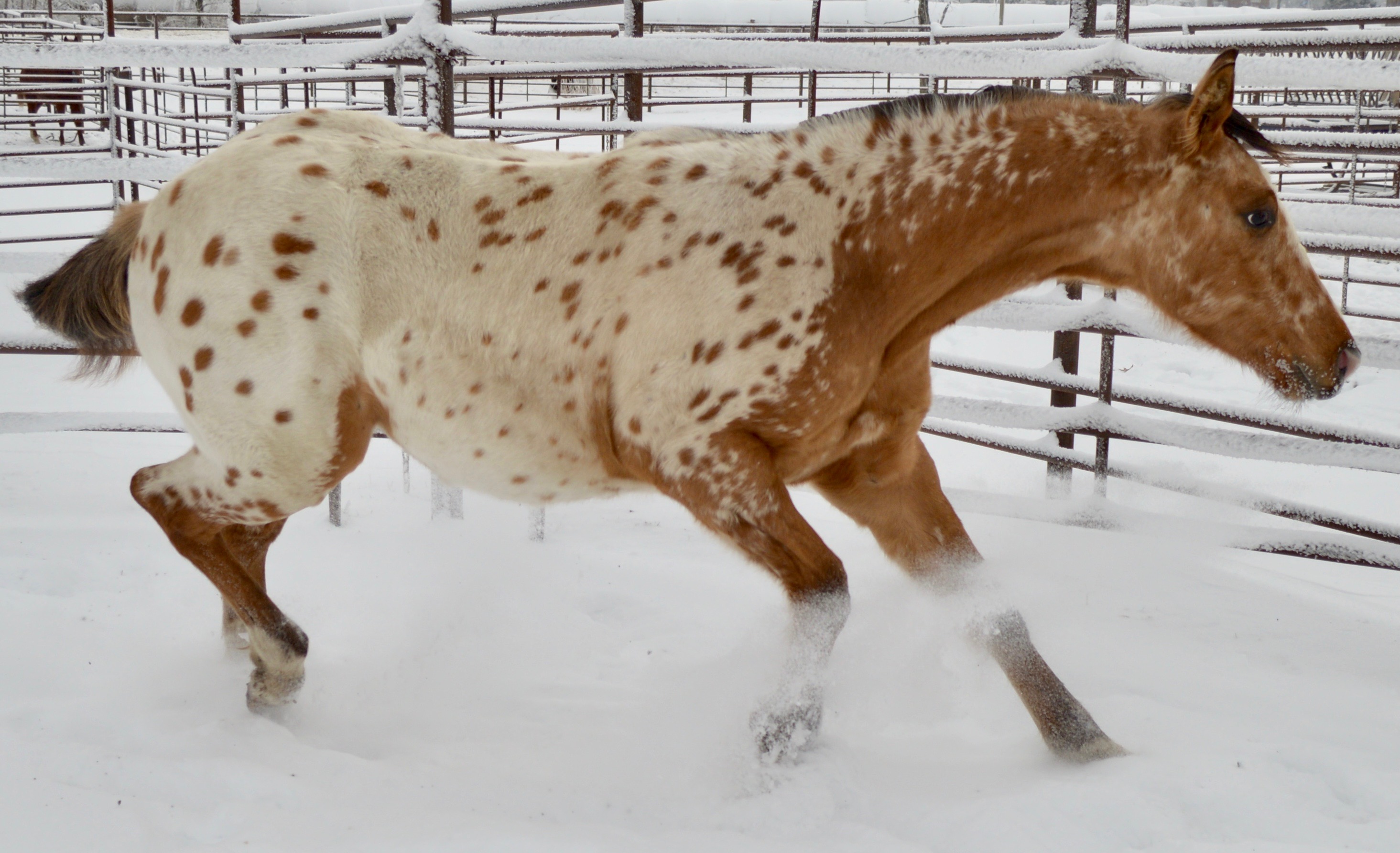 Sire: Smoking Sixcess (Colonels Smoking Gun AKA "Gunner" x Mr Gun Smoke))
Dam: Snowy Kamiyah (Drea Comance Blu Hawk x CMS Country Edition))
Smokin Six Gun is Sired by the AQHA Sire - Smoking Sixcess - NRHA LTE of $13,000. and carries the Splash white 1 and Splash White 2 genes. His Sire,the great Colonels Smoking Gun aka "Gunner", NRHA LTE of $177,690., is in the NRHA Hall Of Fame and is an NRHA $12,000,000. Sire!! Smokin Six Guns Dam is a Black Fewspot Leopard ApHC mare. 100% color producer. Her pedigree goes back to some great ApHC Stallions like Oklahoma Fly Boy, Wakons Snow Eagle, Bold Print and Wapiti. Smokin Six Gun is a colt we think shows great promise. We're gonna see what he grows into. He is extremely athletic and has a great stop already. He has a tremendous pedigree. He has great color. His color code is Ee,AA,Dd,n/PATN1,Lp/lp and also carries the Splash White gene. Future show prospect/herd sire prospect with Porter Quarter Horses. Watch for updates.

Metallic Cattack
2015, Red Roan Overo stallion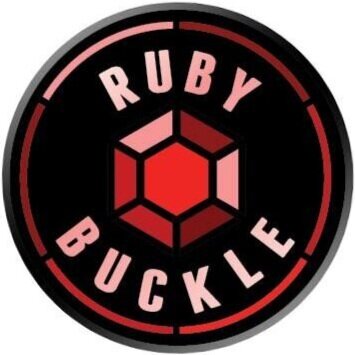 Sire: Metallic Cat (High Brow Cat x Peptoboonsmal)
Dam: Quinolena (CD Olena x Doc Quixote)
Metallic Cattack is AQHA and APHA. He has $27,717. in NCHA earnings. He is the 2020 APHA WORLD CHAMPION in Tie down calf roping. He was 3rd at the 2020 AQHA World show in Tie down roping.His foals are eligible for the NRCHA Stallion Stakes, the Ruby Buckle and the Breeders Challenge.

Dual R Smokin
Sire: Dual Rey (Dual Pep x Wyoming Doc)
Dam: Smokin Pepto (Peptoboonsmal x Mr Gun Smoke)
NCHA earner of $220,000.00
Producer of offspring with NCHA earning over $30,000,000.00

Dunnits Gold King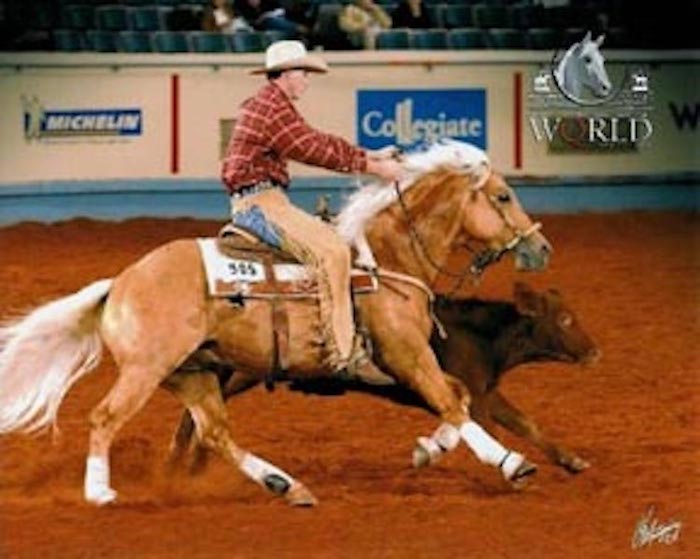 Sire: Hollywood Dun It by Hollwywood Jac 86
Dam: Sams Little Wonder (Otoes Wonder x Continental King)
An own son of Hollywood Dun It with NRHA Hall of Famer Continental King on the bottom side. 2004 AQHA World Show qualifier in Jr. Reining and Jr. Working Cow Horse. 2005 AQHA World Show Qualifier in Jr. Working Cow Horse. 5th in the Nation--2004 AQHA Open Working Cow Horse Points. 3rd in the Nation--2004 AQHA Jr. Working Cow Horse points. NRHA Money Earner--winner in Open & Ltd. Open. FQHR Open Versatility Champion & Jr. Open High Point Horse. WFQHA Open Versatility Champion--Jr. Open High Point Horse/Jr. Open All-Around Champion. AQHA ROM. In 2006, he won 6 World Championships and 2 Reserves at the 2006 World Foundation Quarter Horse Alliance World Show in Columbia, Missouri!
Foals are AQHA Incentive Fund eligible.
Dunnits Gold King is owned by Hatfield Paints and Quarter Horses

Dunnits QT Dynasty
Sire: Dunnits Gold King (Hollywood Dun It x Continental King)
Dam: KDB Royal QT Pie (QT Poco Streke by Pepsi Poco)
Dunnits QT Dynasty, APHA Point Earner. He was Reserve Champion at the Big Red 7&UP Open Challenge along with winning a Morrison at the Randy Cutbirth Memorial Show in the Open after a 4-way run-off! Wow.

Dually Monkey
2015, 14.3, AQHA Black Stallion
Owned by Porter Quarter Horses
Sire: Monkey Cue Bar (Cat Olena Cue Bar x Chunkys Monkey)
Dam: Sallys Got A Dually (Dual Pep x Doc Fair)
Dually is quick, catty, knows where his feet are. Broke to ride. Tough, go all day kind of a horse. Sires correct, athletic foals that are sure to perform. First foal crop will be riding in 2020. Peppy San, Doc OLena, Smart Little Lena, Peppy San Badger, Son Ofa Doc all just off his face papers. Pedigree full of name brand performance horses. Not standing to the public.
Smokey Blackburn 023
15.1, AQHA Dunn Stallion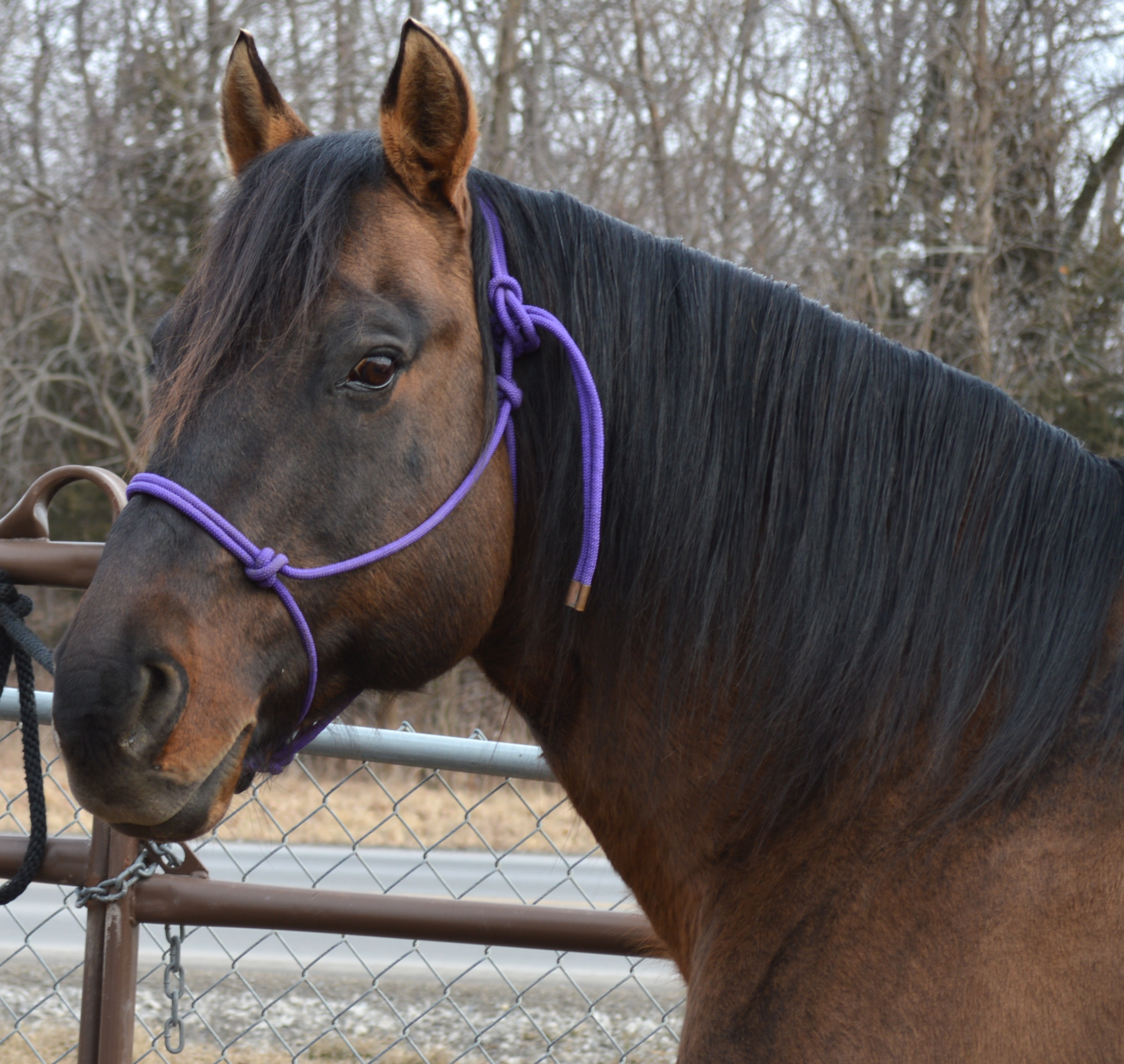 Sire: Mr Poco Blackburn 023 (Forty Caballeros x Mr Blackburn 40)
Dam: Kay Jo Shi Teddy Sue (Senor Bailey by King x Shi Bar Skip)
Old school foundation bloodlines. Forty Caballeros, Mr Blackburn 40, Pretty Buck, Poco Pine, King, Senor Bailey, Shi Bar Skip and Super Roan Bar.

Zan Otoe Special "Otie"
15.2, AQHA Buckskin stallion
Sire: Zans Rawhide (Zan Parr Bar x Harlans Tyree)
Dam: Otoes Lil (Otoe x Hollywood Buck)
Otie is the Sire of numerous Performance horses in Heading, Heeling, Field Trial, Barrel Racing, Breakaway and Tie Down Roping. sires a high percentage of colored foals. Pictured at age 18. Zans Rawhide is the producer of AQHA and PHBA point earners in Reining, Heading, Steer Stopping, Pole Bending, Cutting, Hunter Under Hack and Road Hack.

2001 AQHA / APHA Palomino Overo Stallion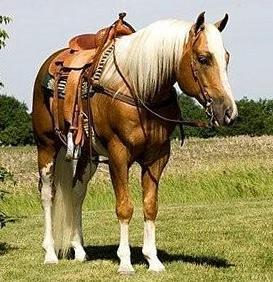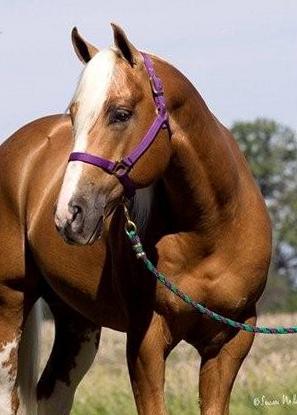 | | | |
| --- | --- | --- |
| | | JEWELS LEO BARS |
| | FRECKLES PLAYBOY | |
| | | GAY JAY |
| PAYBACK PLAYBOY | | |
| | | DOC OLENA |
| | LENA LORENE | |
| | | MISS POCO BLISS |
| | | |
| | | |
| | | STREAKIN GOLD BARS |
| | MERRIGANS GOLD BARS | |
| | | DOLLYS NIFTY |
| GOLD CLOUD DANCER | | |
| | | FLIT N FRECKLES |
| | FLIT N SOPHIE | |
| | | DOCS MAPLE BRANDY |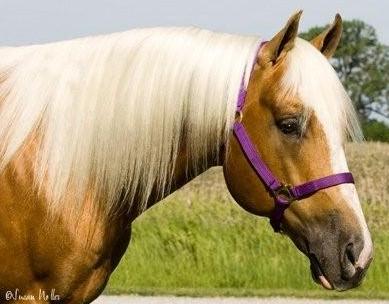 Flit is a Circuit Champion in Open Reining, as well as a Circuit Champion in Junior Western Pleasure. Flit is exceptionally good minded and his foals are the same way.
Sold to Joseph and Stevie Wilson in South Dakota - Thank you and Best of Luck!

Eyed Watch Starbuck "Starbucks"
15.3, AQHA Buckskin Stallion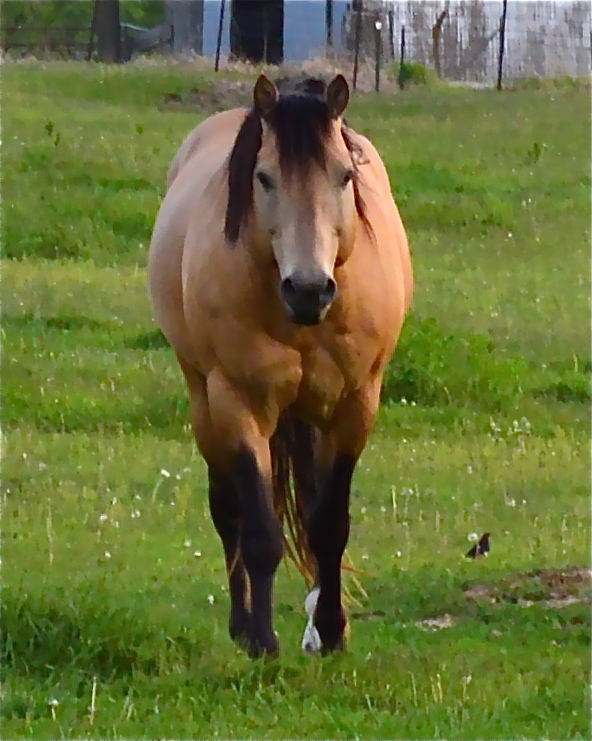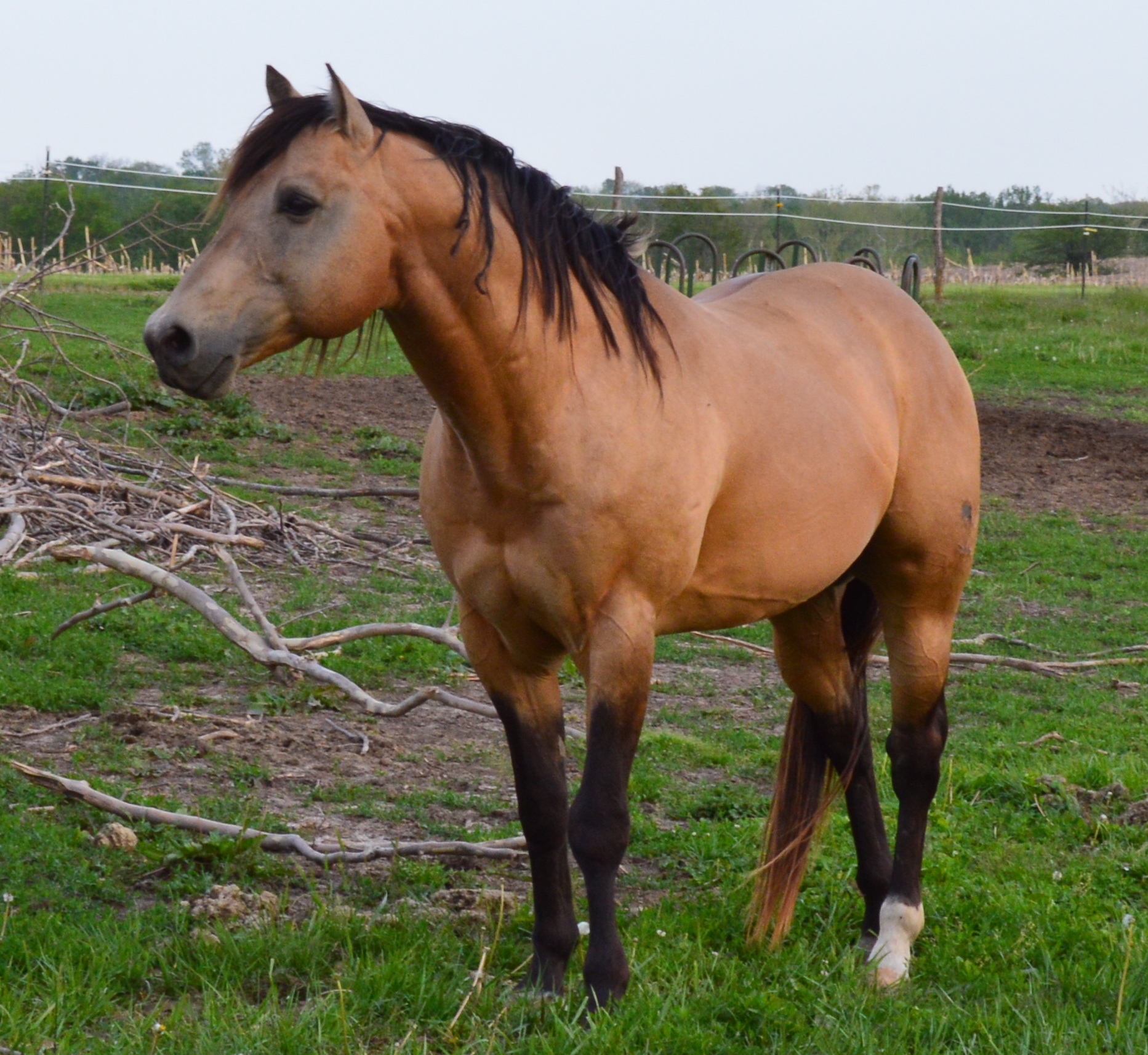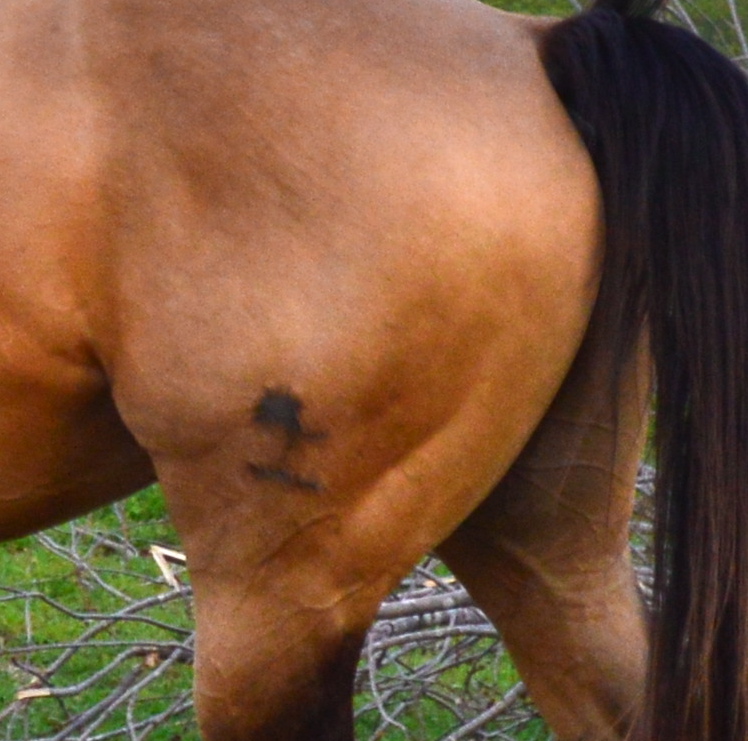 Sire: Two Eyed Red Buck (Mr Baron Red x Harlan's Tyree)
Earner of:
249.5 Performance Points!
29.5 Halter Points!
Superior Heading!
Superior Heeling!
2x All Around High Point Top Ten!
High Point Heading!
Producer of:
4,838 Performance Points!
66 Halter Points!
48 R.O.M.'s!
37 Superior Performance!
Reserve World Champion Heading!
Dam: Miss Jo Pat (Watch Joe Jack x Pat Star Jr.)
Producer of:
35.5 Heeling Points!
1.5 Heading Points!
"Starbucks" was born on the famous Howard Pitzer Ranch. Starbucks' Sire was born on and stayed on the Pitzer Ranch. Starbucks' Dam was born on and stayed on the Pitzer Ranch. Starbucks carries the prestigious HP brand. As well bred, well made, and great colored Stallion as you'll find.

A Tru Rolex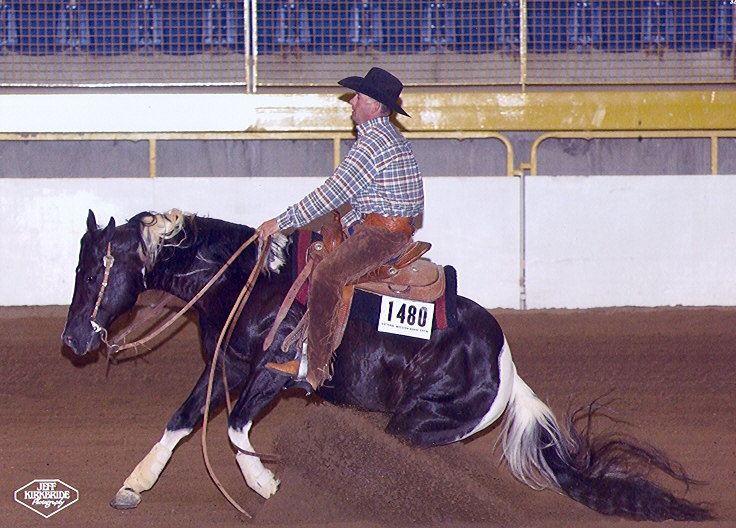 All time Open point earning stallion in APHA history!!!